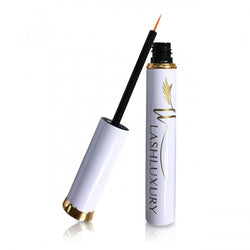 Lash Luxury
Lash Luxury Eyelash Enhancing Serum
Who: Everyone with lashes. So ya, you!
What: Lash enhancing serum
Where: Chalk Salon & Co.
When: As soon as you can get your claws on it!
Why: Imagine waking up to perfectly full, long, and luscious lashes every day without the need for a high-maintenance beauty routine! This natural eyelash serum was formulated using clinically tested peptides that help boost your eyelash growth cycle and result in stunning-looking lashes.
How: Apply a thin stroke of serum to top lash line, as you would your eyeliner. Apply daily for 3 months